Are you a speech therapist looking for a packaged program to treat tongue thrust at your practice or school?
Ideal for Telehealth or In-Person for children and adults ages 7+.
This version of the IJustWantTo Correct My Tongue Thrust program has been specifically designed with you in mind.
This product includes a username and password that can be given to clients to log in to the program and the entire program in a printable PDF file for the therapist. Files may be white-labeled as you see fit.
The author, Janet Bennett, M.Ed., has a Master's degree in Speech Pathology and has been a licensed Speech Pathologist for over 40 years. She has treated Tongue Thrust exclusively since 1994 and is now sharing this information.
Purchase the Therapist Program Now
1-Before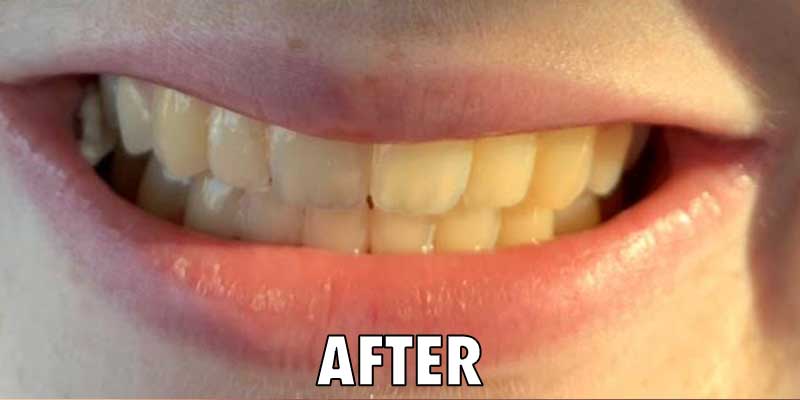 1-After
2-Before
2-After
3-Before
3-After
4-Before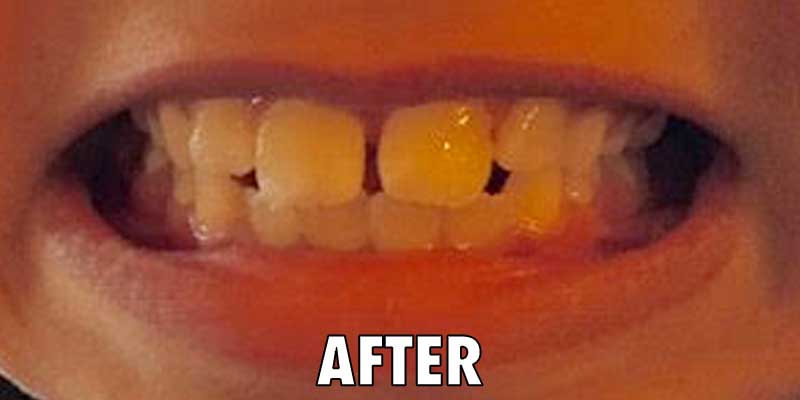 4-After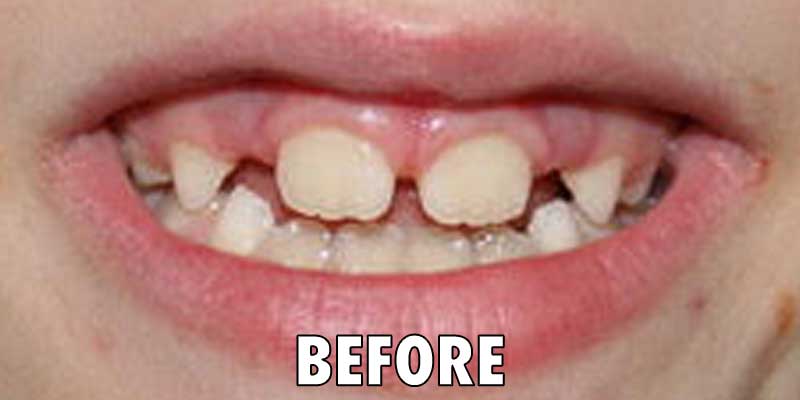 5-Before
5-After
6-Before
6-After
7-Before
7-After
8-Before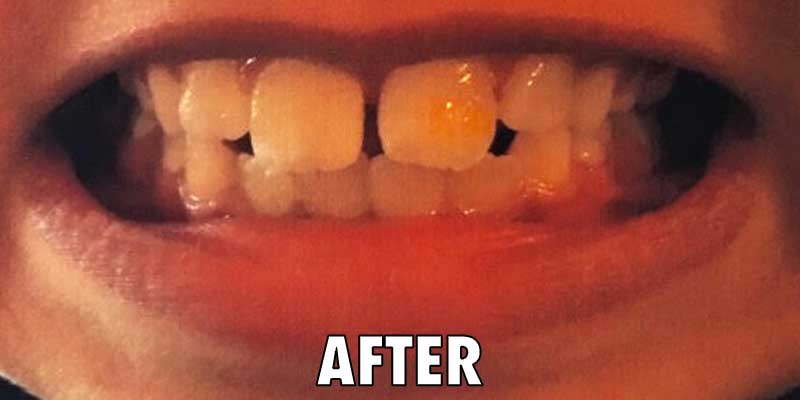 8-After
---
Sample Materials:
---

When you purchase a Therapist License, you will receive the following:
A Special Guide to increase your knowledge by taking advantage of thirty years of experience treating tongue thrust. You will receive information about orthodontist involvement, retainers, tonsils and allergies, and a variety of case studies that will help you make decisions about unique circumstances.
An Introductory Letter for Parents is available for you to send when therapy is initiated so they will have involvement in their child's progress in speech therapy.
A Sample Evaluation report with IEP goals and objectives.
A file that will contain the seven tongue thrust lessons that can be printed out and/or emailed to the parents, one at a time.
A file that will contain the Speech Therapist's copy of the seven tongue thrust lessons with special instructions to help you guide your student through this program, such as questions to ask your student throughout the program, how to tell if your student is doing the exercises, clinical signs of improvement, when to move on to the next lesson and when to repeat the lesson, etc.
Access to videos online that will show parents how to perform each exercise and a longer video that can be used to perform the exercises together with a therapist.
Set of FIVE "Reminder" bracelets and patented "Tongue Sticks™."
Unlimited use by every therapist at a school or practice and unlimited copies of the lessons for your school or practice.
Janet will be available to meet with you for an included 30-minute consultation if needed.
You will receive unique access information by email with a personalized program package and files. Expect the 5 "Reminder" bracelets and patented "Tongue Sticks™" in the mail within 1-2 weeks.
Purchase the Therapist Program Now
---
Videos Included for Each Week
---
Purchase Orders are accepted. Don't hesitate to get in touch with us at This email address is being protected from spambots. You need JavaScript enabled to view it.
---
Therapist Testimonials
"I can honestly say your 'Tongue Stick' is a tool I give all my new patients in my practice as part of my Orofacial Myology Therapy Program. The "Tongue Sticks" are a great neuromuscular stimulator that aids my patients in performing the exercises necessary to correct their tongue thrust swallow patterns. So happy to have found you!" - Mary Ruma-Smith, BSDH, RDH, COM
---
"My name is Kristin. I am a practicing speech pathologist in Southern California. I recently had a new client referred to me with an incredibly involved tongue thrust and multiple articulation issues. I will call him M. Although I took a very extensive orofacial myofunctional course I felt unprepared to treat M. To give some background, M had already been to another provider who took the same training as I did and unfortunately his tongue thrust and articulation issues were unresolved. I felt a tremendous amount of pressure to do what was right, or perhaps refer M to another provider.

I scoured the internet and stumbled upon Janet's program. I reached out to Janet, had a detailed conversation, and decided to take the plunge and purchase her program. I explained to M and his mother it was a new program for me so we would be learning together. We began the program; it took 9 weeks due to scheduling issues. In the middle of the program, I received a very heartfelt group text from M's mother and father. In essence, they thanked me profusely. They told me they just watched M do a presentation via virtual school and couldn't believe the changes in his articulation and most importantly his confidence. Fast forward to the end of the program: M no longer had a tongue thrust and his articulation issues were remediated as well. Several weeks later, M's mother called me after a dentist appointment to ask if it was ok to give her dentist my contact information. She relayed to me that the dentist wanted to know how M's bite was remediated! M's mom explained the treatment he received via Janet's program along with my guidance. Although I loved the accolades, they all go to Janet since it is her program that helped M.

M happens to be a very handsome young man who was incredibly shy when I first encountered him. He had no desire for speech therapy since his last experience did not go the way he had hoped. Fast forward to today, M's confidence has been transformed. He carries himself differently, he stands tall with his shoulders back and his articulation is simply music to a speech therapist's ears, especially his /r/ sound! To be honest, when his /r/ was remediated I was in a bit of shock and made the poor young man say way too many /r/ words to convince me that this program treated his /r/ in addition to his tongue thrust. But it did!! Thank you, Janet, for sharing your 35-plus years of expertise. You are truly a blessing to more people than you know. Thanks to you I now possess the confidence to treat tongue thrust patients." -

Kristin

Kleban M.S. CCC-SLP
Janet has been exceptional with our patients that need myofunctional therapy in conjunction with orthodontic treatment. Results have been amazing and every patient and family have been highly pleased with the treatment received through IJustWantTo Correct My Toingue Thrust. - Dr. Jeffrey Roeder, Asheville, NC